summary
El Al Israel Airlines has collaborated with Michelin-starred chef Assaf Granit to create a new in-flight menu featuring a variety of Israeli cuisine.
Economy class passengers can enjoy fresh sandwiches with options like chicken breast and harissa. Business class passengers, on the other hand, enjoy a rich and varied range of services, including alcoholic beverages.
Premium and Business guests can choose from a fusion of traditional Israeli cuisine with a modern twist, including appetizers like Creamed Mushrooms and main courses like Musakhan Roasted Chicken. Desserts such as basbousa semolina cake and chocolate mousse are also available.
Passengers flying El Al Israel Airlines now have access to an all-new in-flight menu created in collaboration with Michelin-starred chef Assaf Granit. The new food has been sneaking onto passenger plates in recent weeks and has now been officially revealed across the airline's network. Economy class offers a variety of sandwiches made with fresh ingredients, and business travelers will enjoy a "rich and varied service," including alcoholic beverages.
The new menu is now available in all cabin classes and highlights the diversity of Israeli cuisine by featuring a variety of local ingredients from across the country. The fresh sandwiches in economy class are as follows.
Chicken breast with harissa, chimichurri, zaatar oregano and pickled lemon
Brisket, fried onions, chipotle aioli, and garlic aioli
Gouda cheese, sweet potato, garlic aioli, mayonnaise
Vegan sandwich with labneh "mashmash", beets and "not-so-spicy" shug
This menu is available on short-haul flights departing between 10:15 AM and 2:10 AM and is subject to seasonal change. Guests traveling long distance on the Dreamliner and flying to Paris and London's Heathrow Airport will receive full meal service. Dina Ben Tar Ganancia, CEO of El Al Airlines, highlighted the idea behind the introduction of the airline's new signature menu.
"As part of our commitment to providing unforgettable experiences for our passengers, we consider everything we do, including the meals our passengers eat on board. In that spirit, Michelin-starred chef Asaf We are pleased to announce the launch of our new in-flight menu, designed by Mr. Granit. Our new menu will showcase the diversity of Israeli cuisine and will appeal to both locals and guests traveling with us. I am sure it will please you."
Photo: El Al Israel Airlines
Premium and Business guests will enjoy several new dishes that fuse traditional Israeli cuisine with a modern twist. The new option, served as a three-course meal, includes several delicious and healthy choices. Starters include creamed mushrooms and a kale dish with radish, cucumber, seasonal fruit, fried shallots and ginger vinaigrette.
Main courses include Musakhan roast chicken or the Persian koresh-e-ghormeh sabzi stew, beef shoulder loin, and sharia rice.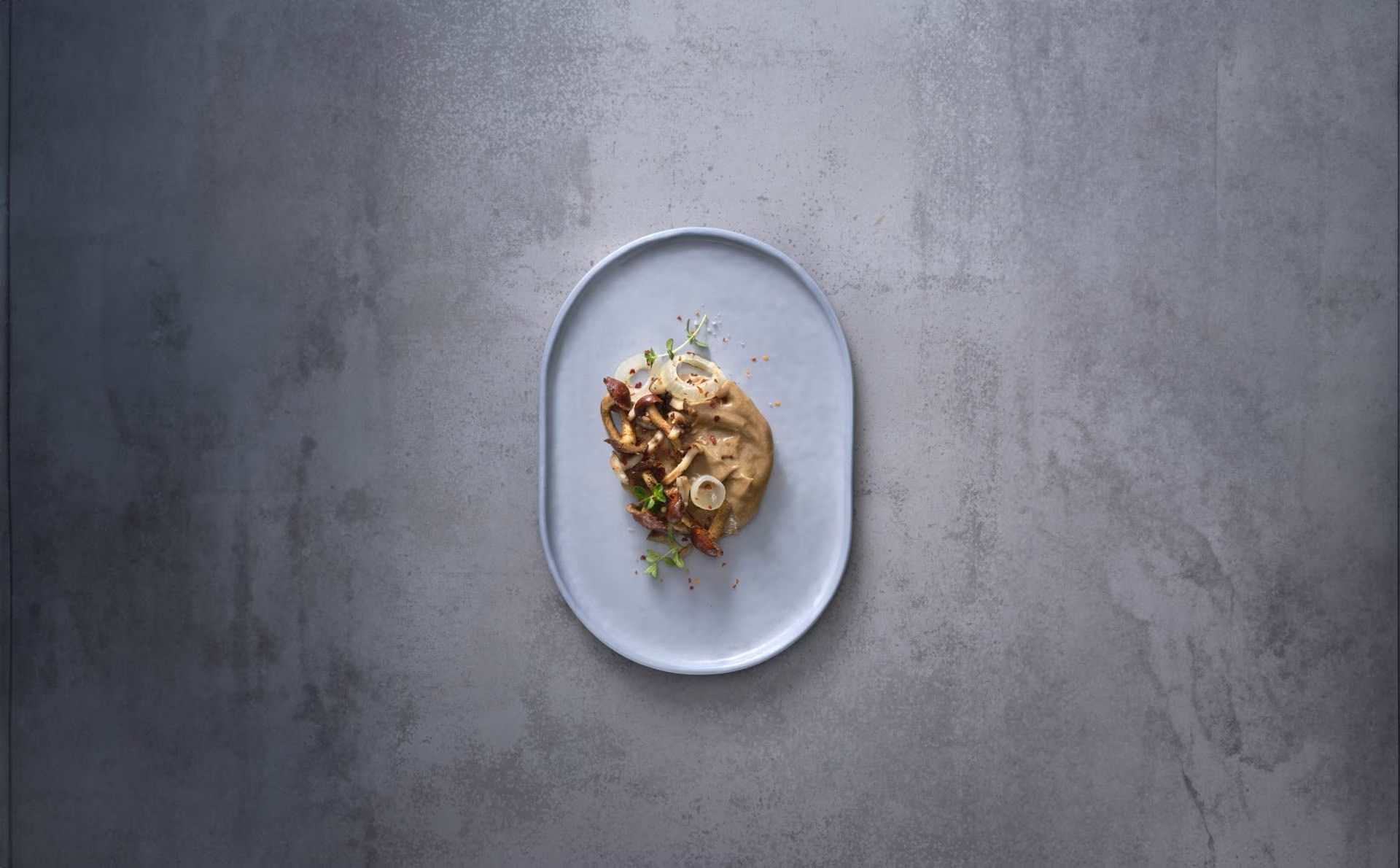 Photo: El Al Isreal Airlines.
Dessert options include basbousa semolina cake with apricot jam or chocolate mousse with za'atar crumble.
Who is Asaf Granit?
The chef was born in Jerusalem's Ein Karem neighborhood and was inspired by the fusion of cultures and cuisines, including his grandmother Leah's Eastern European horseradish and his Moroccan neighbor Jacqueline's perfect couscous. He opened his first restaurant, Makne Yuda, near Mahane His Yehuda His Market in 2009. He currently owns the restaurant His Chabourg in Paris, which received his first Michelin star in 2021. He expressed the meaning behind this new collaboration with the airline and his passion for blending different things. Cooking to create magical products:
"Israeli cuisine brings together different cultures and has long been an inspiration for my cooking. When you connect between different countries and cultures, and even roots and destinations, a magical spark is created. ."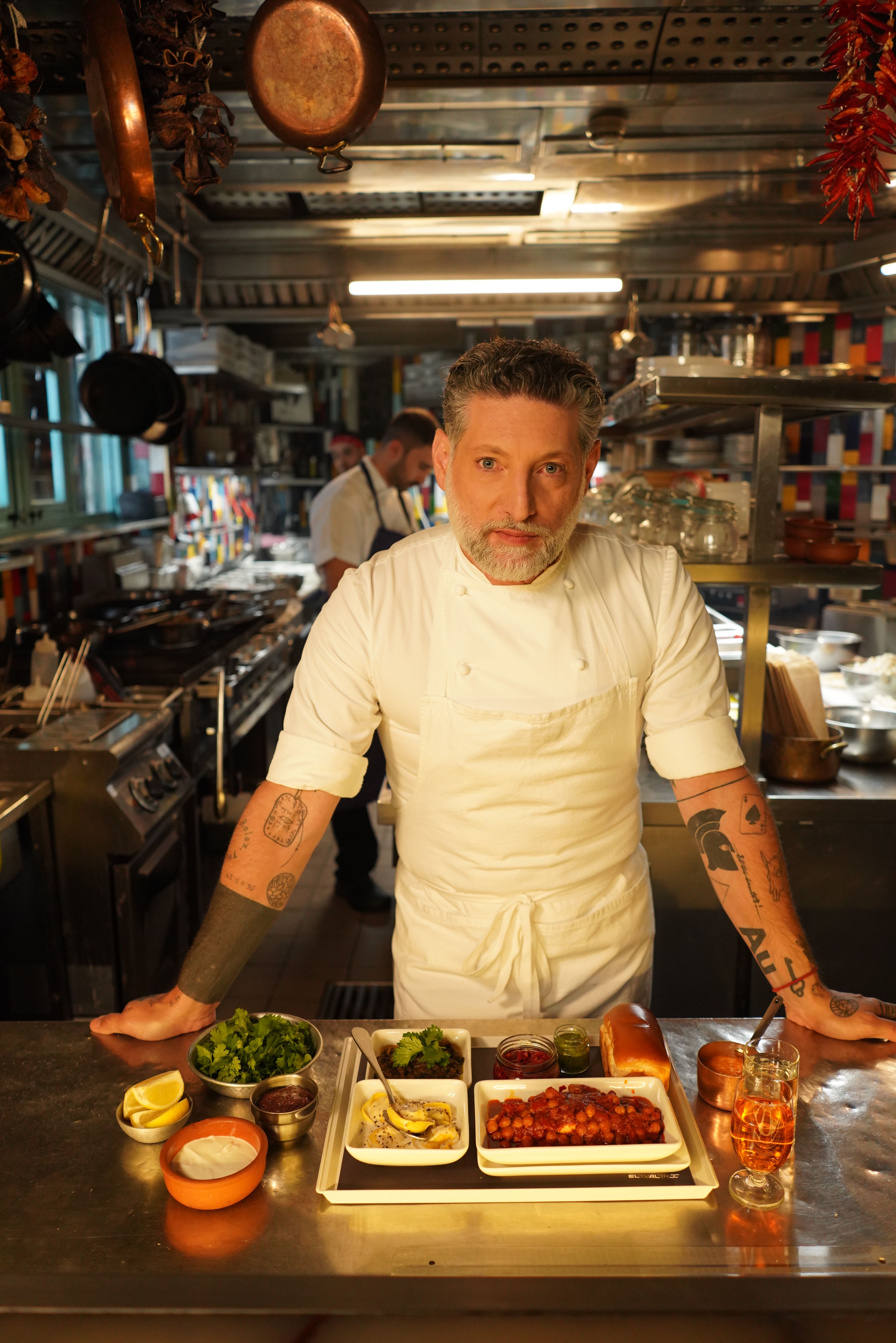 Photo: El Al Israel Airlines
The new menu is sure to please on the company's new flights to Fort Lauderdale. Starting last month, the link will be operated by one of the company's Boeing 787-8 aircraft, supplementing existing flights to nearby Miami. Future expansion plans are expected to include Seattle, Manila and Melbourne.