Ben Habib slammed London Mayor Sadiq Khan for calling for a ceasefire between Israel and Hamas.
Mr Khan deepened divisions within the Labor Party by breaking ranks from his official position.
---
Mr Starmer is resisting calls from many Labor MPs to change course, risking the anger of many.
Speaking to GB News, Reform UK co-deputy leader Ben Habib said the London mayor was effectively asking Hamas to step up its efforts to commit atrocities in Israel.
GB News/PA
"What he is calling for is contrary to British national policy, which calls for a humanitarian moratorium."
"Sadiq Khan, who has great influence in the Metropolitan Police Department, is calling for a ceasefire.
"This basically undermines Israel's ability to bring Hamas to task, and this is what we are seeing on the streets of London."
Mr Habib's views were opposed by former Labor policy adviser Scarlett McQuire, who said a ceasefire was the wise next move because "a child is dying every 15 minutes" during the conflict.
"Humanitarian aid is too low and people are starving," she said.
"Yes, he's breaking with labor policy, but he's doing it for a humanitarian cause."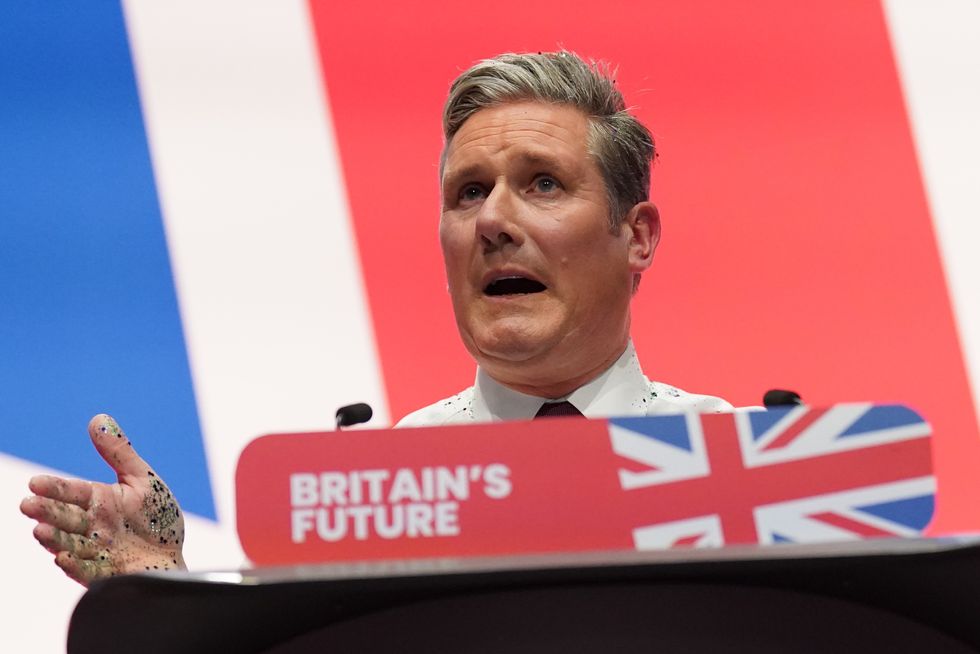 Keir Starmer is under pressure from members of his own party
P.A.
Mr Habib went on to criticize Mr Khan's "direct influence" over the Metropolitan Police.
"There is a difference between calling for a ceasefire and calling for a humanitarian moratorium," he said.
"There's a real problem with this. Basically, Sadiq Khan is asking Israel to give up its rights to go after Hamas."
Labor leader Keir Starmer has warned of a revolt in his party in which not only Sadiq Khan but also other senior figures such as Andy Burnham and Anas Sarwar oppose official policy and seek to change their position. confronting.
More than 100 Labor MPs, half of his party, issued the warning.
Both Mr Starmer and his counterpart Rishi Sunak support the idea of ​​a "humanitarian moratorium" to allow aid flows into Gaza.
The Labor Party leader has insisted that Israel has the right to defend itself after attacks by Hamas terrorists left 1,400 people dead.
In a video message, Khan said the humanitarian crisis in the Middle East "will only get worse" as he called for a ceasefire.
He said the measures would "stop killings" and "enable vital aid to reach those in need in Gaza."